Planned Tour 2000
Unfortunately, the 2000 Millennium project had to be cancelled, due to the economic and political situation in Russia at that time, and other projects in Holland were undertaken instead.
Tour 1999: Report By Masjolie (Holland)
In 1999, our trip to St Petersburg was a great success. Performances at more than twenty five places such as orphanages, children's hospital for cancer and aid patients, homes for waifs and young offenders' homes took place and smiles appeared on over 5,000 children's faces, thanks to the donations from sponsors in the Netherlands, England and St Petersburg itself.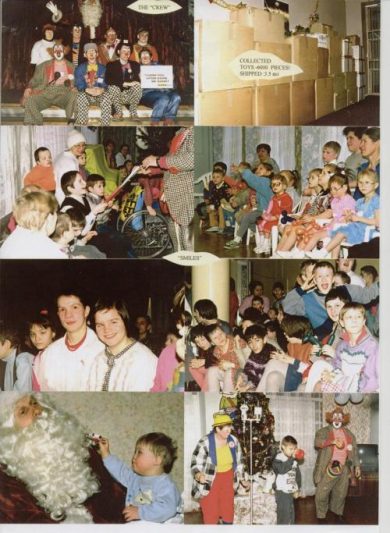 Please see the photos on our St Petersburg 1999 Photos page.